DEMYSTIFYING ART – Les Ombres Claires by AndréDubois
October 11 2017 / 10:00

à

11:00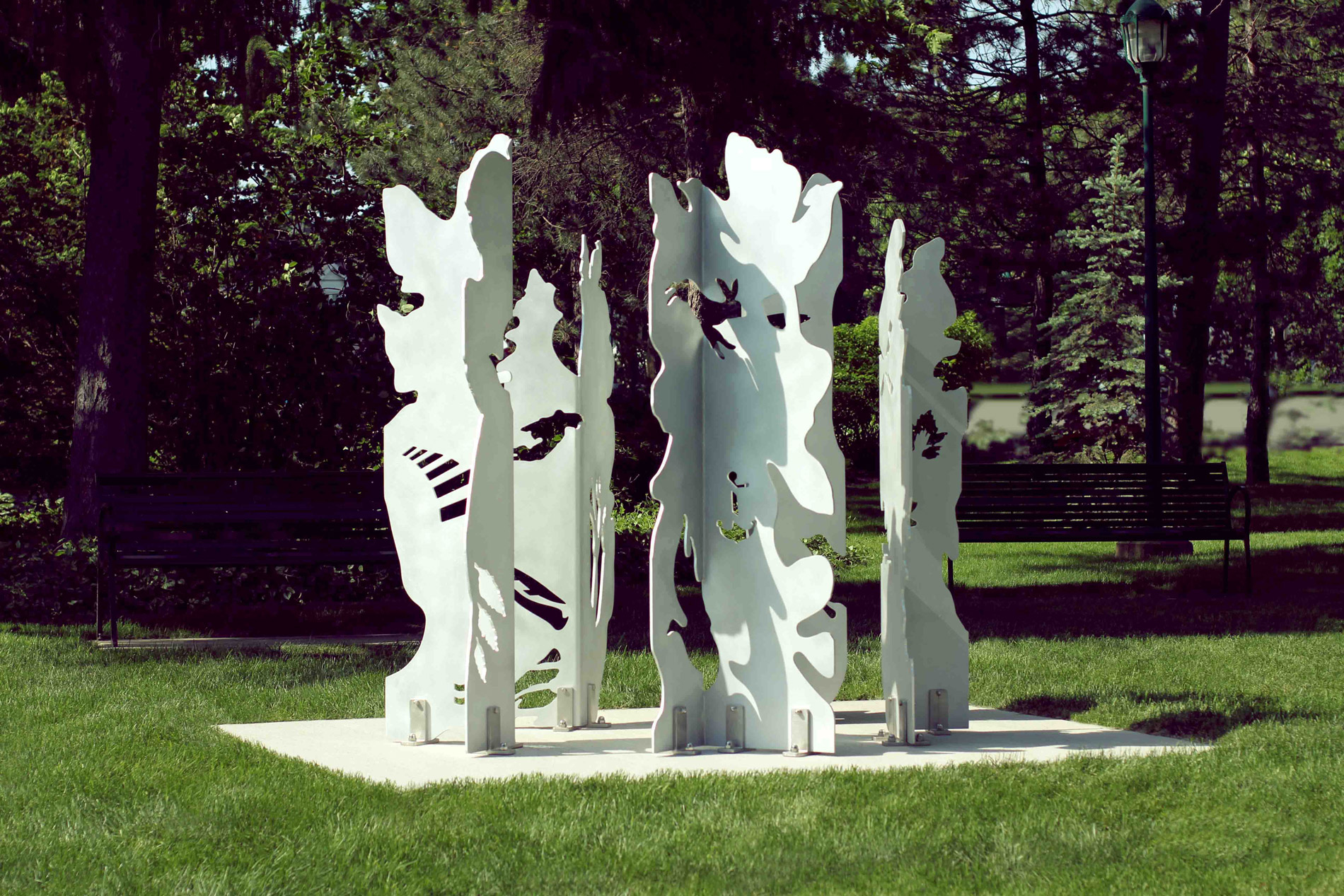 DEMYSTIFYING ART – COFFEE AND PASTRIES IN THE GALLERY
Join us once a month, on a Wednesday morning, for a highly enjoyable
and stimulating lecture.

André Dubois is the artist behind the new commemorative public artwork in Stewart Park. Made of aluminium and
composed of five totemic shapes, the work speaks of growth and diversity. Its icons are inspired by nature and represent specific territorial aspects of Pointe-Claire and Canada. Come meet this multidisciplinary artist and learn more about his artistic projects.
In French
With André Dubois