Cultural Days
September 30 2017 / 13:00

à

17:00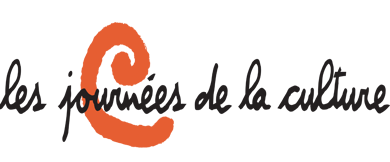 The Stewart Hall Cultural Centre and the Central Library offer many cultural activities as part of the 21st Journées de la culture. Several activities echo the celebrations marking the 150th anniversary of Canadian Confederation and invite us to discover our rich geographic, cultural, and social heritage.
Discovery Workshop: Check Out a Live Book
Saturday September 30, 1:30 to 3:30 p.m.
Pointe-Claire Central Library
Borrow a « human book » for a one-on-one conversation celebrating Canada's 150th anniversary. Hear their stories, ask questions, and learn from a diverse set of experiences that have contributed to our country's rich heritage.
Workshops and demonstrations
Sunday October 1, 1 to 5 p.m.
Stewart Hall
Come and meet passionate weavers, embroiderers and potters! Workshop presented by the Lakeshore Weavers Guide, the Lakeshore Creative Stitchery Guild, and the Claycrafters.
Drop-in Workshop: Creative Geopoetics (children/family)
Sunday October 1, 1 to 4 p.m.
Grand Salon – Stewart Hall
Participate in a continuously creative workshop inspired by different elements of the exhibitions that are part of the Geopoetics project. Both simple and complex, it's an activity for everyone!
Guillaume Martineau au Piano Public
Sunday October 1, 1 to 4 p.m.
Patio – Stewart Hall 
To mark the end of Stewart Hall's public piano season, pianist Guillaume Martineau will present the many facets of his piano, in jazz, classical, personal creation and improvisation.