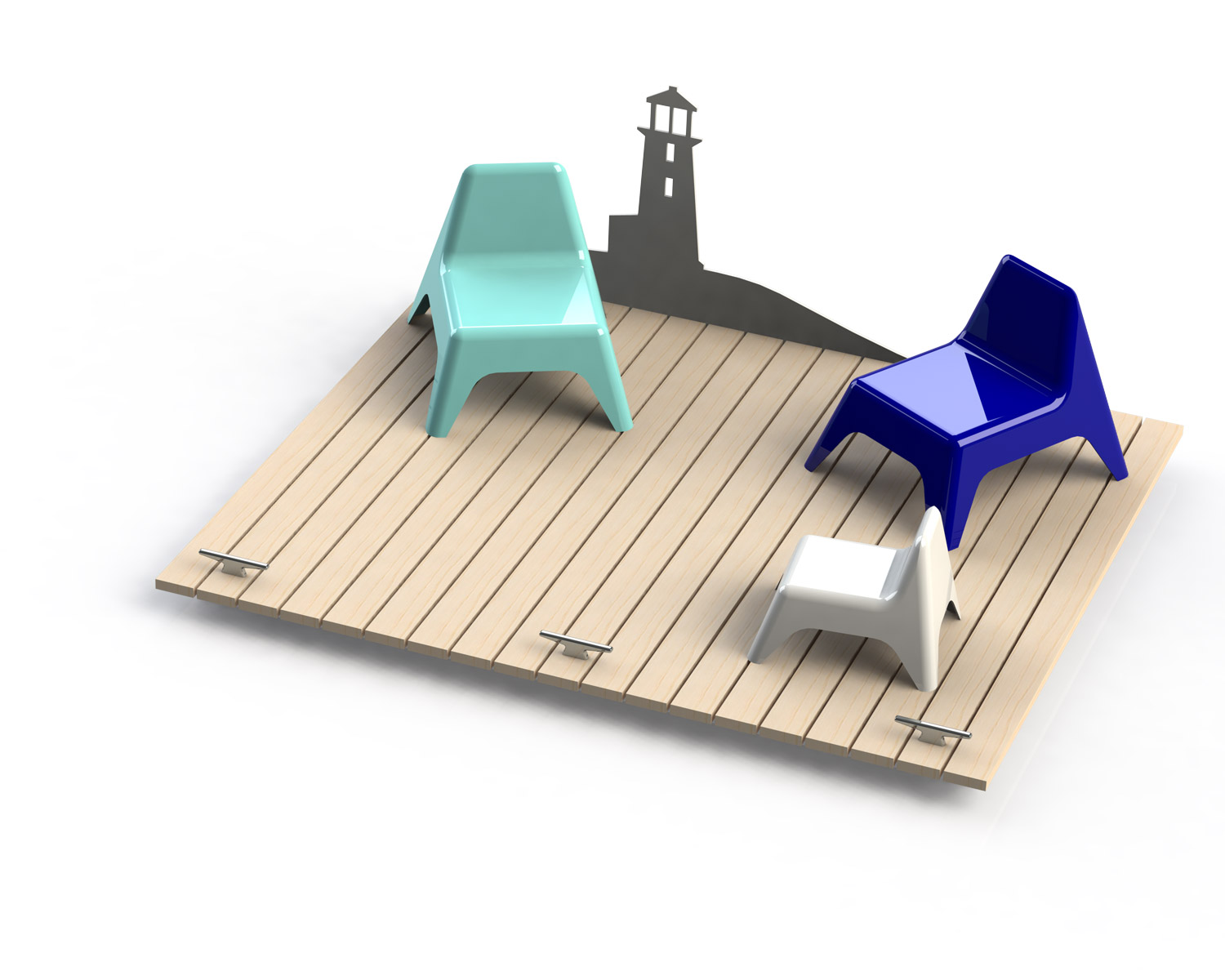 AUDIOTOPIE – ARTISTS COLLECTIVE
Territoires inouïs (Incredible Lands) provides an opportunity to imagine and explore the Canadian provinces and territories by listening to their sounds. Consisting of sound evocations, the work's five capsules, created by Audiotopie composers and installed in rest areas designed by Lisa Charpentier, are an invitation to explore five regions and recognize their distinctive acoustic features.
 Visitors can get earphones and an MP3 player at the reception to listen to the soundtracks that accompany each one of the areas/platforms.
MARITIMES

Life around the Sea.
COMPOSER

Simone D'Ambrosio
CENTRAL CANADA

Up and Down the Stream.
COMPOSER

Simone D'Ambrosio
PRAIRIES

Crossing the Horizon of Time.
WEST COAST

From the Mountain Tops to the Sea. 
HIGH ARTIC

An Unchanged Land, Solitude and Reconciliation.
Founded in 2009, Audiotopie is an artist cooperative whose work combines landscape architecture, new media and sound art. Through performances, audio paths and sound installations, Audiotopie explores the relationships between sound, movement and the sensory and social qualities of the environment. The majority of the cooperative's works are produced in situ and rely on broadcasting devices adapted to the space of the chosen places and their uses. Audiotopie's work has been broadcast in Canada, Italy, France and Portugal.

Simone D'AMBROSIO – Composer and sound designer
A graduate of the Florence Conservatory, he completed his studies in electroacoustic composition at the University of Montreal. His approach explores environmental sounds and spatial components in the composition process.
Étienne LEGAST – Sound designer
He holds a B.A. in electroacoustic composition and specializes in the contextualization of sound in the environment. His creations question the impact of sound on places and on the people occupying those places.
Theo MATHIEN – Composer
Born in Toronto in 1978, Theo Mathien has been composing music since the '90s. He attained his Doctorate of Music from the Université de Montréal in 2014. He has had works performed in Europe and North America and has received grants from a number of funding bodies, including the Canada Council for the Arts. 
Lisa CHARPENTIER – Artist and designer
Trained as an artist and industrial designer, Lisa Charpentier is an everyday manufacturer based in Montreal. Her creations include furniture and storage accessories made with recycled, found and optimized materials.